CPRJ Packaging Conference calls for green and smart plastics technologies
CPRJ Packaging Conference calls for green and smart plastics technologies
The 9th Edition CPRJ Plastics in Packaging Conference and Showcase, with the theme of "Cross-industry, i-innovation, i-recycling", kicked off today at Hongqiao Jin Jiang Hotel, Shanghai, China.
The 2.5-day conference (Sep 27-29) is hosted by Adsale Group, organized by Adsale Plastics Network, China Plastic & Rubber Journal (CPRJ) and CPRJ International, and co-organized by PKG Family and Shanghai Packaging Technology Association. In addition, it is supported by CHINAPLAS, Sino-Pack and swop.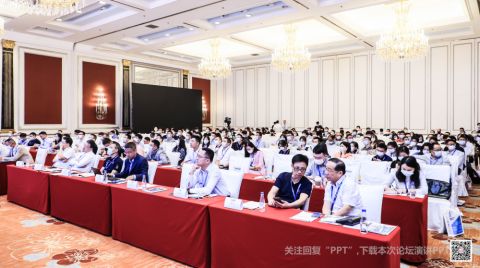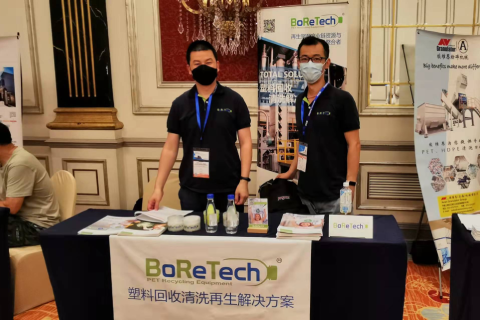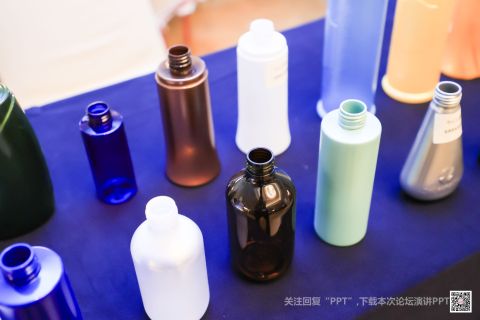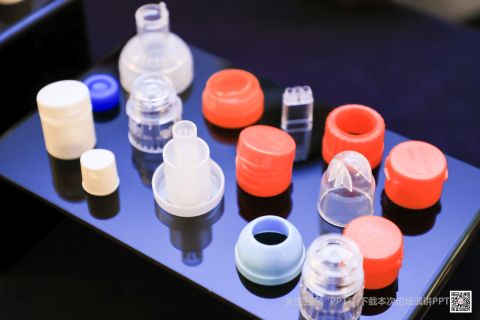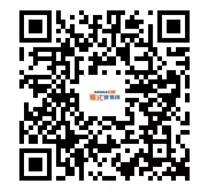 Scan the QR code for video review.
In her welcome remarks, Janet Tong, General Manager of Adsale Publishing Ltd, said that the COVID-19 pandemic has accelerated the development of various industries, especially food & beverages, pharmaceuticals and personal care. This rapid growth and the increasing popularity of e-commerce have jointly promoted the global demand for plastic packaging. "While the market demand is rising, the call for circular economy and sustainability is also increasing," she pointed out.
Gao Runan, President of Shanghai Packaging Technology Association, agreed that the development of the packaging industry has been affected by the pandemic, with the complex international market situation and the higher prices of raw materials being the other influencing factors. 
He believes that the initiatives of the 14th Five-Year Plan can offer enormous business opportunities for sustainable packaging and lead the Chinese packaging industry in its transformation.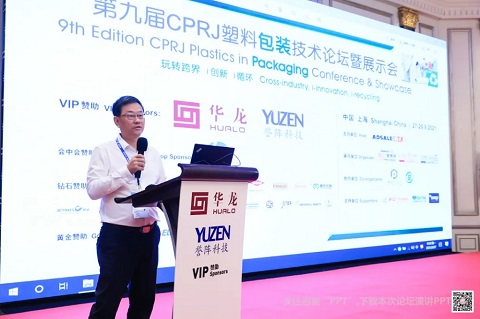 Gao Runan, President of Shanghai Packaging Technology Association
In his introduction, Wang Ren, Head of Plastic Project in China of Ellen Macarthur Foundation, explained that there are three key factors in establishing a plastic packaging circular economy system and connecting upstream and downstream of the value chain.
The three factors are: the implementation of the Extended Producer Responsibility policy; the innovations in upstream, including sorting, recycling and material circulation, which benefit the development of circular economy strategy; and the establishment of a recycling-label system and its evaluation method.
Easy to recycle still the industry megatrend
Wei Hongmei, Chief Engineer of Hualo Film at Jiangmen Hualong Membrane Material Co., Ltd., talked about the characteristics and technical difficulties of mono-material PE composite membranes. 
According to him, uniaxially stretched PE film can be easily recycled. It also has superior properties of high transparency, high strength, high rigidity and multi-color overprinting. Besides, HBPE/PE can be heat-sealed to reduce air leakage during transportation.
Regarding the efforts put by retailers, Sébastien Pivet, Chief Sustainability Officer and QA Director at A.S. Watson Group, introduced the med- and long-term strategic goals of Watsons Group. 
The Group will achieve production with 100% renewable energy in Europe by 2030, where 85% is achieved currently. It plans to use 100% recycled plastic packaging by 2025, decrease 25%-50% of the use of black plastic materials in 2025, and completely phase out the use of PVC by 2030.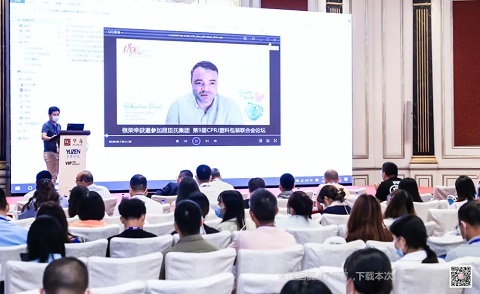 Sébastien Pivet, Chief Sustainability Officer and QA Director at A.S. Watson Group
Zhang Tao, Senior Manager of Packaging Innovation of Meituan, emphasized that the company will continue to work with both the upstream and downstream of the industry chain to promote environmental protection in the food delivery industry and build a green packaging supply chain. 
Specifically, Meituan is working to provide business partners with recyclable, degradable or reusable packaging solutions by 2025, and establish a meal box recycling system in more than 20 provinces across China, he remarked.
High barrier, high transparent and functional packaging demands are strong
Talking about PET packaging applications, Wang Zhenhui, Technical Director of Container Division at Shanghai Zijiang Enterprise Group Co., Ltd., beleives that high production efficiency, high recyclability, and high value drive the improvement of PET packaging technology. 
He mentioned that the packaging of edible oil and condiments requires relatively higher anti-UV performance, therefore, it is necessary to ensure that the PET container has very good transparency while having anti-UV effect. The company is also working on injection stretch blow molding technology of PET preforms to optimize the appearance.
Dr. Frank, General Manager at YorkColour Ltd, discussed the protective effect of UV absorber J8898 on food additives (tartrazine, VB6, VB12) and the protective effect of UV color blocker (0.4% PT3512 + 0.02% Y131) on VC. 
The experimental results showed that the protection of tartrazine in the PET + 0.1% J8898 group was twice of the PET group, and the protection of VB6 in the PET + 0.1% J8898 group was 3.8 times of the PET blank bottle group.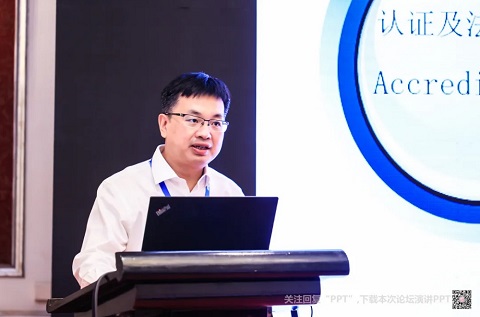 Dr. Frank, General Manager at YorkColour Ltd
Zhang Guixiang, Associate Director, R&D at Southern Packaging Group Ltd., analyzed the design and application of condiment packaging with a wealth of cases. He pinpointed that the condiment packaging focuses on shelf standout, protection, shelf life extension and portability. 
For instance, the design of squeezy sauce bottles creates a comfortable squeezing feel through the thickness of the bottle, and the design of large flip cover enables easier opening with one hand.
Intelligent and automated technologies keep evolving
In his sharing, Hendry Feng, HP Indigo China flexible packaging sales director at China HP Co., Ltd., remarked that digital printing is revolutionizing the packaging industry. "Digital prinitng increases packaging types, facilitaes limited-edition solutions, and allows seasonal packaging. It can be customized as well," he said.
He also pinpointed that digital printing enables instant production based on orders, ensuring flexible arrangement and less production waste.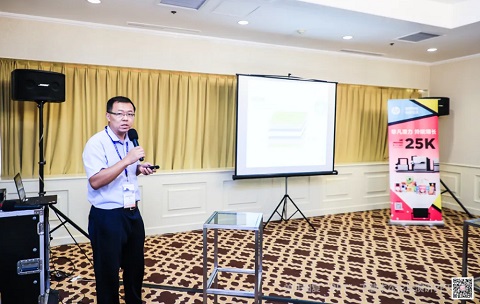 Hendry Feng, HP Indigo China flexible packaging sales director at China HP Co., Ltd.
"Packaging innovation is good for enhancing the differentiation of end products and creating new consumption context," stated Deng Yuming, R&D Director, Innovation Center at Inner Mongolia Yili Industrial Group Co., Ltd. 
As said, Yili accelerates packaging innovation with digital technology. For example, it uses EEG technology to track the changes of consumers' mood and behavior during drinking, so as to understand consumers' feelings and needs.
For the application of innovative visual inspection systems in plastic packaging, Wang Jian, General Manager at Suzhou Yuzhen Automation Technology Co., Ltd., shared some examples. 
AI-based inspection system with deep learning can adapt to flexible inspection criteria and inspect like a human brain.Graphics-context inspection system for printing packaging of containers performs multi-spot high-speed calculation and troubleshoots printing flaws. Meanwhile, inspection system for multi-material plastic packaging can carry out automatic visual inspection and integrate with other systems to detect with special light sources.
Zhou Shige, Chairman at Suzhou Unisupply Industrial Co., Ltd., explained how to realize smart manufacturing in thermoforming factories through smart hardware and software. The company has built smart feeding system, smart stereoscopic warehouse, AGV automatic truck, solar system and 5G coverage to ensure efficient and smart production.
Unisupply has also implemented a number of software systems, such as MES system, production information management system, WMS logistics warehouse management system, ERP enterprise resource planning system, etc.
In his presentation, Simon Teng, General Manager at CMT East Asia Co, talked about how to choose the suitable equipment and the appropriate mold materials to help packaging processors get a better return. For example, it is ideal that a single thermoforming machine can produce both cups and lids as well as able to handle different materials such as PLA, CPLA, PET, CPET, PS, OPS, PP and PVC. 
He added that machines with lower power consumption, smaller size and less manpower requirement are important for getting profits.