2020 DMP Greater Bay Area Industrial Expo to be Staged on November 24 -27
2020 DMP Greater Bay Area Industrial Expo to be Staged on November 24 -27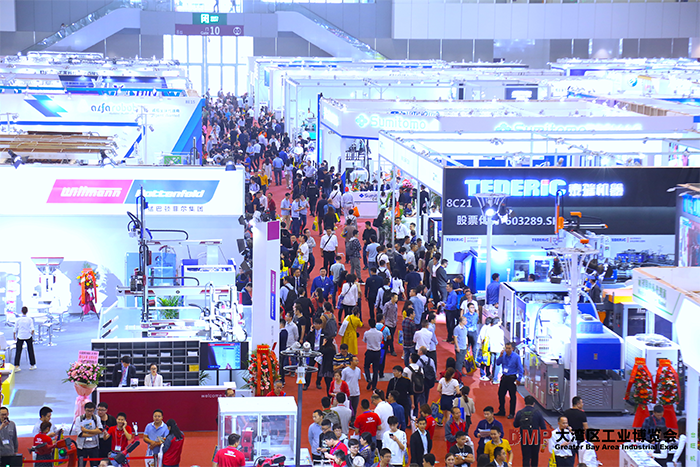 A Mega Show Gathering Famous Machinery Exhibitors from around the World
 
2020 Greater Bay Area Industrial Expo, the 23rd China DMP International Mould, Metalworking, Plastics & Packaging Exhibition, organized by Paper Communication Exhibition Services, will be held at Shenzhen World Exhibition & Convention Center (new) on November 24 -27.

Recognized by BPA international media certification agency
 
DMP Greater Bay Area Industrial Expo is a mega professional exhibition introduced by Shenzhen Municipal Committee, Shenzhen Government and Baoan District Government and Shenzhen International Convention and Exhibition Center. The expo is reputed as the "No. 1 Industrial Exhibition in South China". It is an industrial brand exhibition recognized by BPA international media certification agency.
Showcasing world's latest technologies and products
 
As China's premier international industrial exposition, the 2020 DMP Greater Bay Area Industrial Expo focuses on technology and innovation, showcasing new products and technologies, and promoting technology exchanges. DMP 2020's total gross area will be 220,000sqm. The total number of exhibitors are 1100. The exhibition halls will have themes covering the world's latest technologies and products: metal forming, metalworking and machine tools, E.D.M., CNC tools, industrial robots and automation, plastics and packaging, mold manufacturing, 3D printing, auto manufacturing & parts, raw and auxiliary materials, key components, advanced manufacturing equipment, overall solutions, personalized customization and intelligent production chains. Besides, 2020 International (Shenzhen) Metal Casting show, Industrial Internet Show, Mask & Protective Equipment & Materials Exhibition, The Fourth International New Color, Material & Finishing (CMF) Exhibition will be held concurrently.

Taking advantages of the location of Greater Bay Area
Grasping the opportunities brought by automation & smart manufacturing

As the development plan for Guangdong-Hong Kong-Macau Greater Bay Area was introduced in February 2019, cities like Hong Kong, Macau, Guangzhou, Shenzhen and Dongguan that are at the forefront of reform will take advantage of the unique location of Greater Bay Area and work together to promote economic and industrial development.

In this new era, technological innovation and intelligent manufacturing will undoubtedly become the direction of future industrial development. Automation and intelligent manufacturing have become the trend and bring huge opportunities! In view of that, the DMP Greater Bay Area Industrial Expo covering high-end manufacturing enterprises and intelligent equipment is organized.

Looking back at 2019 DMP Greater Bay Area Industrial Expo held at the brand new Shenzhen World Exhibition & Convention Center, it had 1848 exhibitors from China, Hong Kong, Taiwan, as well as over 30 countries and regions including Germany, Japan, the United States and South Korea. 62 forums and special events were held concurrently. The expo attracted 132,790 trade visitors from home and abroad.

Continuing the success of 2019 DMP Greater Bay Area Industrial Expo, 2020 DMP Greater Bay Area Industrial Expo strives to become an "Oscars" platform of advanced manufacturing industry, creating an international platform for intelligent manufacturing and technology exchange for exhibitors and buyers.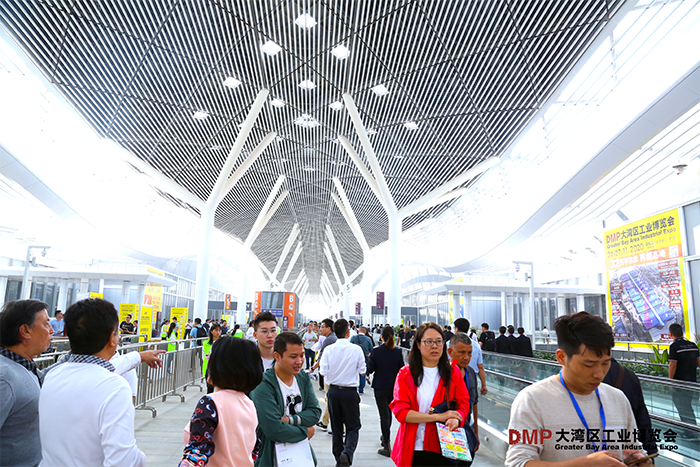 General information:
 
2020 Greater Bay Area Industrial Expo
The 23rd China DMP International Mould, Metalworking, Plastics & Packaging Exhibition

Venue:

Shenzhen World Exhibition & Convention Center (New)
Baoan Area, Shenzhen City

Dates:

November 24-27, 2020 (4 days)

Time:

November 24-26, 2020 (Tue - Thur)
November 27, 2020 (Fri)
09:30 – 17:00
09:30 – 14:00

Concurrent Events:

National Conference on the Application of Mold Materials and Accessories, Nuclear Technology Application for Manufacturing Industry,
Industrial Internet Conference,
Robotics and Intelligent Automation Forum,
2020 Additive Manufacturing Technology and Application International Forum,
2020 International Advanced Manufacturing Industry (China Guangdong) Summit and more
Enquiry:
(HK)852-2763 9011
(Guangdong)020-8761 2356
(Shanghai)021-6304 5419
(Dongguan)0769-8598 3310
[email protected]



www.dmpshow.com



October 8, 2020